Weld Procedures
If your requirement is to obtain welding procedures and/or qualifications in accordance with BS EN 15614, BS EN ISO 9606 or ASME IX then Gammax should be your first choice.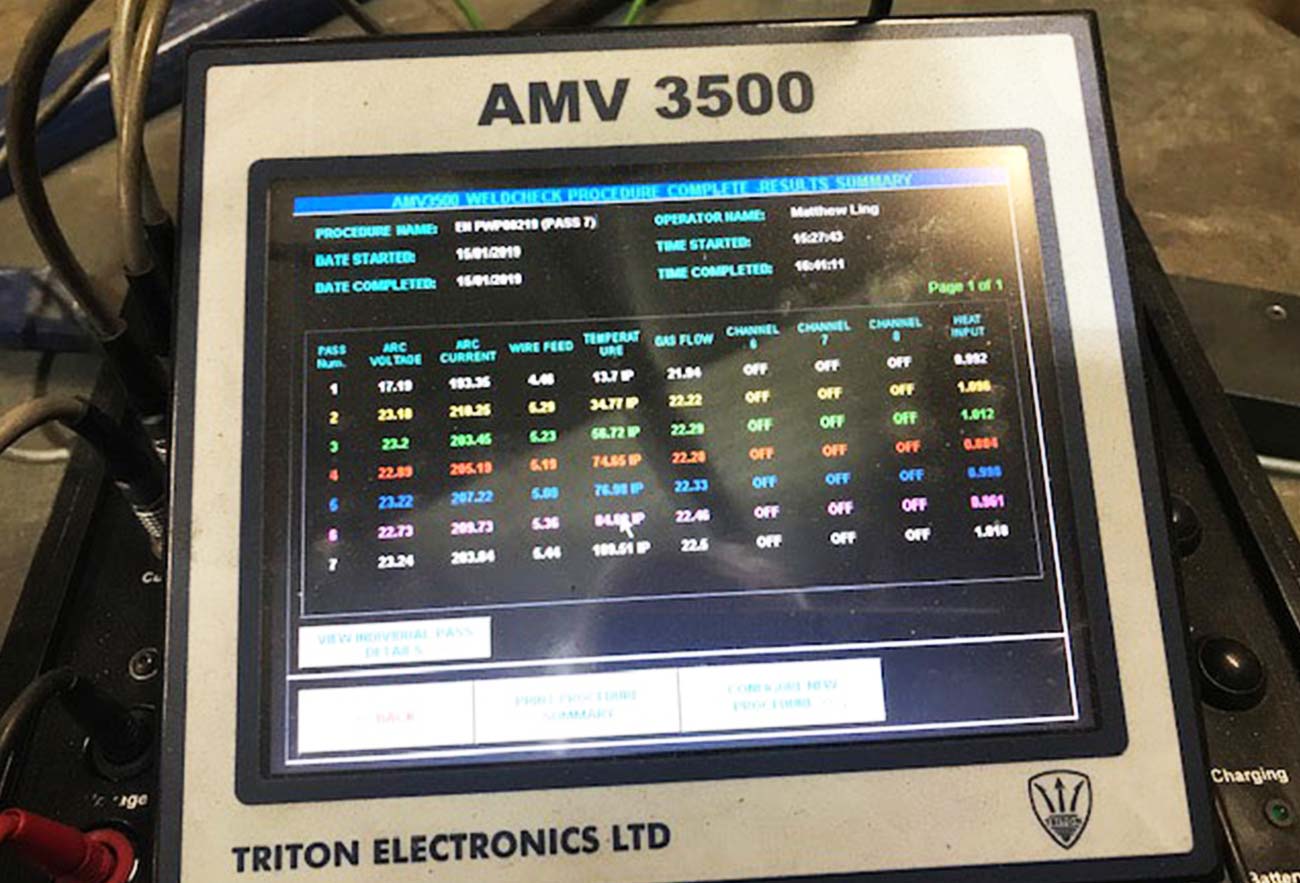 We can advise on selection of pipe/plate diameters and thicknesses in order to obtain the maximum qualification range. Please Contact Us.
What We Offer
Gammax Services
Gammax Independent Inspection Services Ltd is a leading Non Destructive Testing Specialist
Client Testimonials
What Our Clients Say About Us
They are progressive to be the best they can, with new up to date equipment installed in the purpose built building.
We as a welding company, have used Gammax for NDT, welder qualifications and procedures for over 30 years as they have always had a very professional and helpful approach.
Gammax has provided our company with over 10 welding procedures within the last 5 years to EN ISO 15614-1 and ASME IX along with welder qualifications to our requirements. Due to the nature of our work in the past we have required procedures to be run within a short time frame to client specifications, Gammax have assisted us many times to make this achievable and have met all are client requirements. As a requirement in end user off shore industry, data printouts and up to date welding procedures are a requirement in which Gammax has the latest weld monitoring equipment and with their ISO 17020 accreditation they can perform all the witnessing without involving a Third Party and so reduce costs.
We have always found Gammax to be a highly professional outfit, delivering excellent and effective quality of service. They are always timely and helpful, often coming in at short notice to accommodate our requirements. We would highly recommend their services for any company in the valve industry with testing requirements.
Gammax has the facilities and staff to deliver a quality radiograph, even in extreme circumstances.
I have always found Gammax to be prompt, efficient and provide a reliable service.
We have used Gammax for a number of years and have identified them as an approved supplier for Radiography, LPI, MPI, UTI and more recently PMI services. Our company is built on a reputation for quality, reliability and speed of delivery. Our sub-suppliers are key to us achieving and maintaining this strategy and I am pleased to say that Gammax, as our main supplier for NDT services, plays an extremely important part in our manufacturing process. Gammax have generally responded positively to the particular neds of our clients in terms of specification and lead-time. Their enthusiastic approach to the introduction of new services is impressive and means that in many ways they lead the way in their particular field within the NDT industry. We are pleased to have been associated with Gammax Independent Inspection Services LTD in the past, and hope that this association will continue into the future.
We find that Gammax provide an excellent quality of service, always responding at short notice to carry out work required quickly. Reports are always available by email, electronically signed, and are so easy to forward to customers
Areas Covered
Here at Gammax we pride ourselves on providing Weld Inspection services, Radiography, Magnetic Particle Inspection and all other types of non-destructive testing across the following areas:
Chelmsford, Colchester, Ipswich, Great Yarmouth, Norwich, King's Lynn, Peterborough, Huntingdon, Cambridge, Milton Keynes, London, Essex, Manchester, Birmingham, Liverpool, Leeds, Airdrie and Coatbridge, Motherwell, Glasgow, Edinburgh, Falkirk, Paisley, Aberdeen, Inverness, Dunfermline and more.
If your location is not listed, please do not worry will able to get to you! Contact us now and one of our team will more than happy to discuss.